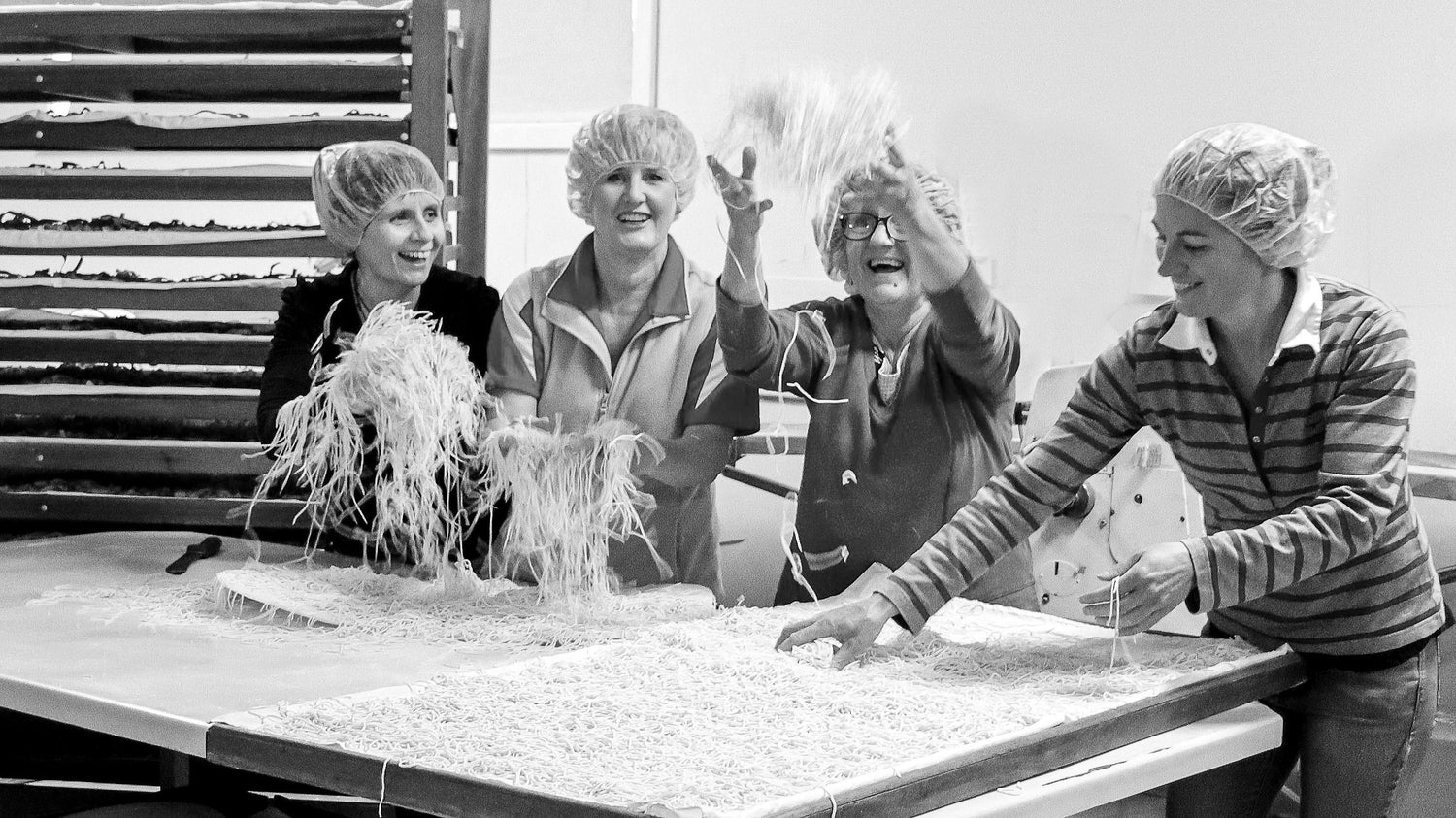 Wiech's Egg Noodles - Handcrafted in the Barossa Valley since 1935
We carry on this handcrafted tradition so we maintain the well-loved taste and texture of the best homemade egg noodles.
We use Laucke flour and South Australian free-range eggs to make this local staple, which is perfect for every delicious soup, pasta, and stir-fry recipe.
We choose to make the best quality egg noodles, so you can enjoy the simple pleasure of homestyle cooking without having to spend hours making your own at home.
Buy now